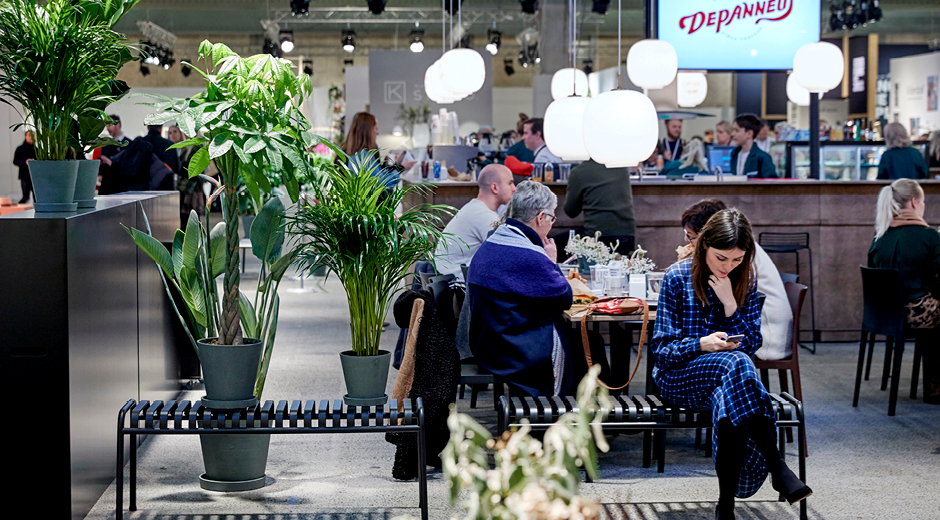 It's time again for me to go to FORMLAND in Denmark this August to meet up with my good friend Stefan Nilsson (trendstefan) to see the sights and listen in on what the Scandinavians have to say about design up north. I really enjoy this fair and can't wait until opening day on August 15th. Won't you join me?
WHY FORMLAND
At Formland as a visitor, you can get an overview of the all the latest in Scandinavian design today and in the months ahead under one roof with 450 exhibitors in 10 halls including Hübsch, Normann Copenhagen, Georg Jensen, Kay Bojesen, Lyngby, Kähler, Holmegaard, Stelton, Humdakin, OYOY, Woud, HAY and more. I love meeting with the many exhibitors and agents face-to-face because I spend so much time online and appreciate just hanging out in person with people, listening to their stories and seeing what excites them at the moment.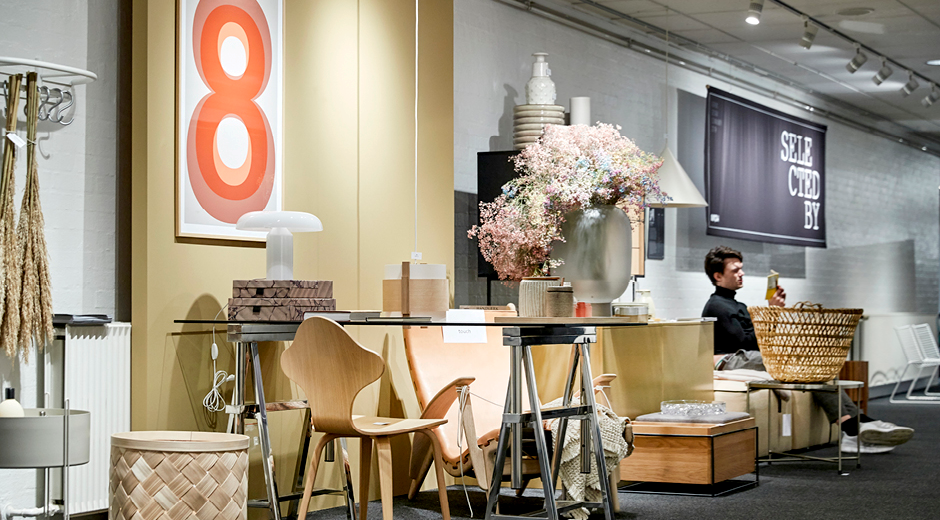 TREND ZONE LOVE
I am always inspired too by the experts and stylists at the Trend zones. For the August fair, the annual Studio FLYHELSTED Trend Zone I'm excited about is called VÆRKET and will be in HALL D. I love the trend zone these two ladies put on, always so good! It's about contrasts and the meeting between place between the handmade and the industrial, between global climate awareness and local and close relations. What does that meeting place, that middle point, look like? We'll see in a few months.
Of course, SELECTED BY in Hall E is back again (I love this hall!) and this time, they have developed a concept where four experts on trends in Denmark will create their own environment showcasing their trend predictions. They all have selected beautiful products from exhibitors of the fair, which they later have styled. I am proud to see this happen because I always thought these stands work best when you can personally experience the creativity of talented trend spotters as they themselves style their own display. I can't wait to see how this idea transpires.
TREND FOOD CRUSH
I am also excited to see one particular Trend cafe this time called Café Composé in HALL H created in cooperation with HØEG+MØLLER. The inspiration behind the concept is a tendency where anything goes. A composite universe where colors, forms, patterns and materials are being mixed. Eclectic is in! There are other beautiful cafes to eat at at the fair too, in fact this fair as the best spots to eat out of all of the fairs that I've been to in Europe because they are all very trendy and themed with great food and lots of healthy, fresh options.
In addition to trend cafes, the trend zone, and all of the great exhibitors, there is also the food hall! Oh the food hall! I go there usually at the end of the day on Saturday before I officially leave the fair. It's my final treat to myself. I sample licorice, teas, chocolates and a myriad of other things and chat up the vendors. Some offer me some wine, which I always accept gladly on the final day before signing off!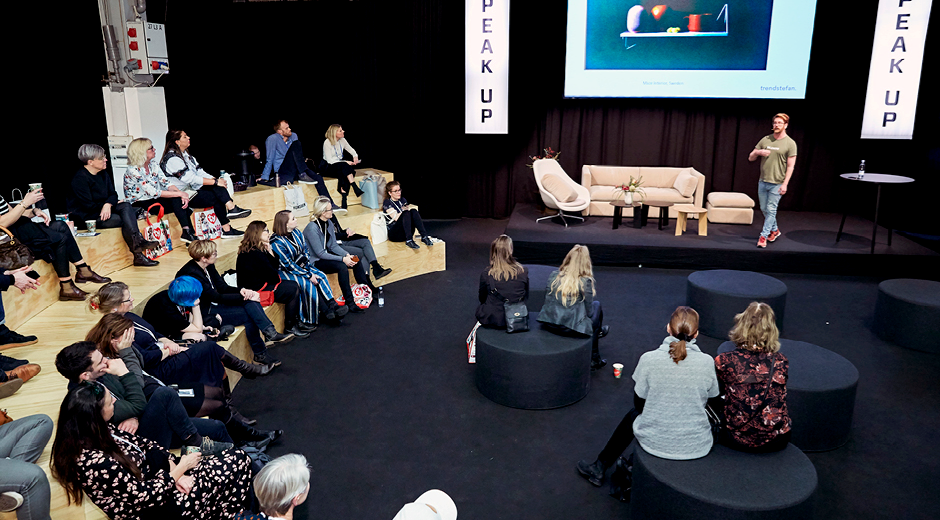 LECTURES
Oh and yes…. Another great pleasure are the talks and panels – I'll be leading one in English about Trends with a few of my friends. My panel isn't listed yet on the website, but I think my spot will be on Friday. I'll let you know on July 31 here on the blog the exact details and who my guests will be. This year I read an English lecture about PANTONE colors will be given, I have to look for the details on that, but I'll definitely be attending that one.
WE CARE EXPO
There will also be a very special spotlight on sustainability at this fair. "Let us take you on a zero waste journey at the brand new 'We Care' expo in hall E." Doesn't this sound interesting? Formland has teamed up with selected exhibitors to shine a spotlight on zero waste achieved by sustainable production methods like recycled plastic, glass, paper textiles, etc. I personally want to see an end to the use of SO MUCH PLASTIC. It drives me crazy!!!
PLAN YOUR TRIP
Formland is a closed trade fair for the design and interior industry and reserved for professionals with registered companies. If you are a blogger in the design niche or a journalist, you are most certainly invited to attend. Getting there from northern Germany is very easy, I take the train from Hamburg to Flensburg to Fredericia and then to Herning. I can work on my laptop and chill and I like that. But you can also fly from Germany or from any other point in the world. You can fly to Midtjyllands Airport or Billund.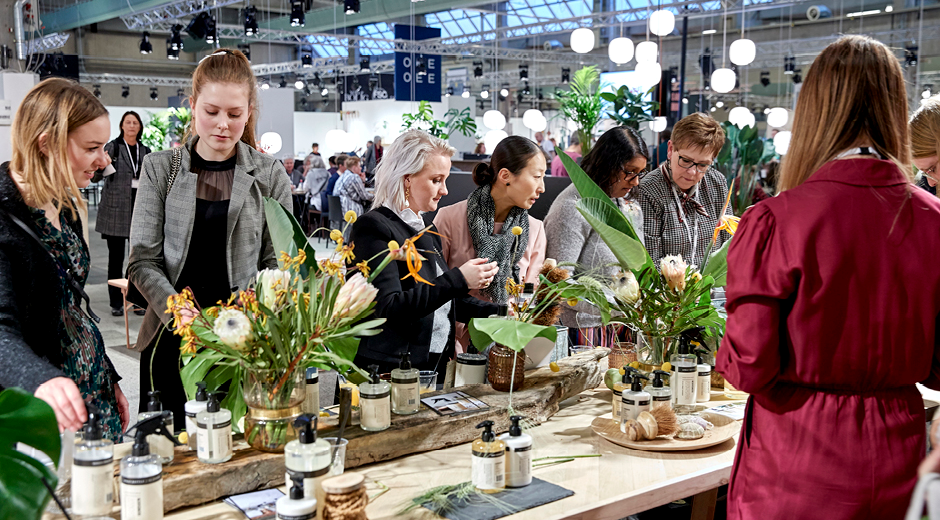 ME ME ME ME
OKAY so I'll be at Formland on the 15th, 16th and 17th – speaking most likely on the 16th about trends with my panel guests. I can't wait to see you – so please try to get there and let's have coffee or come say hello at my lecture or if you see me walking around!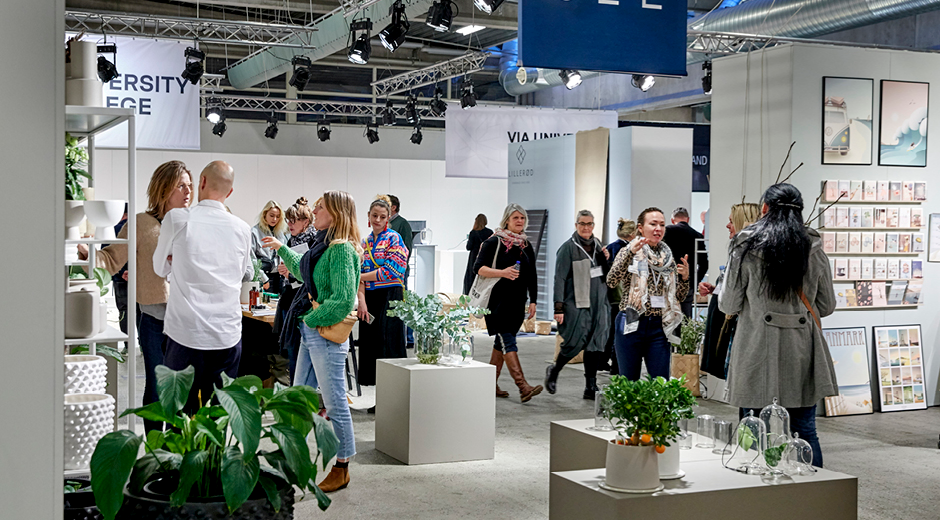 All the best,
Holly